Quality

Quality is a decisive factor for any company in maintaining and increasing its competitiveness. Customers decide quickly whether the quality of a product and the performance of a supplier deserve their trust.
That's why every product that Würth develops or releases for the market has been rigorously tested to our exacting standards and specifically designed to deliver a real solution for your business.
Our customers can have absolute confidence that each Würth product is fit-for-purpose, top quality, durable and reliable, and has been subjected to tougher testing by us than it will ever face in real applications.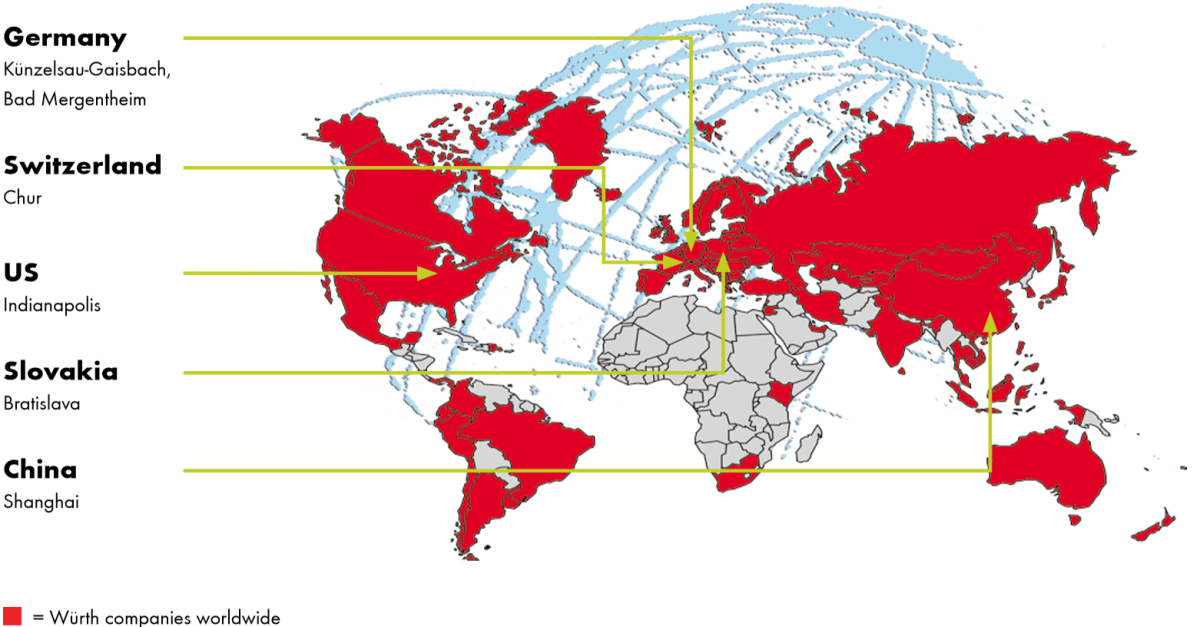 With approximately 125,000 products for the trades, the screw and bolt specialist became a specialist for assembly technology. The focus of the Würth group is on trading with screws, screw accessories, anchors, chemical products, furniture and construction fittings, tools, storage and retrieval systems.
We make no compromises regarding quality. Würth stands for good, solid product and process quality and outstanding customer service. Staying in close contact to our customers is of great importance to us. At over 420 companies in more than 80 countries and has about 75.000 employees support our customers as competent partners for all questions and requests.
We want to offer our customers well thought-out problem solutions, supply them quickly and reliable with quality products and make them successful in the process.
​ ​